The Benefits of an AEO Certified Customs Agent
Image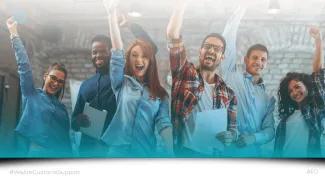 Customs Support Group is AEO Certified. Great! But what does that mean? AEO stands for Authorized Economic Operator. It is a concept that has been established by the European Union in 2008. The main goals are increasing international supply chain security and facilitating legitimate trade.
Companies that want to become Authorized Economic Operators have to meet a wide range of criteria. They have to comply with customs legislation and taxation rules, they can't have a criminal history related to their business, they need to keep appropriate records and be financially solvent. Their processes and documents are audited and approved by their local Customs Authority before they can become AEO Certified.
The Benefits of Being AEO Certified
AEO Certified companies can apply for customs simplifications, making their processes faster and more efficient. Relations with customs and other authorities are improved, which makes communications easier when there are issues or questions.
AEO Certified companies also get fewer physical and document-related controls. If there is a physical check they get a prior notification and priority treatment, minimizing delays for the shipment.
AEO certifications are recognized by all Customs Authorities in the European Union.
The Benefits of Using an AEO Certified Customs Agent
The main reasons why you should choose an independent AEO Certified Customs Agent to handle your customs formalities:
Full compliance with customs and taxation rules. No fines or delays.
Customs processes and documents that have been checked and audited by the Customs Authority that will process your shipment
Long-standing relations with Customs Authorities.
Faster and more efficient processing of your shipments
Fewer checks. Fewer delays and fewer issues
If you have any questions regarding our AEO certification, or would like support for your goods or shipments, contact one of our experts. They are standing by to help you.