Empowering You to Navigate Global Trade with Confidence
Latest customs news packed and ready
Subscribe to newsletter +
Image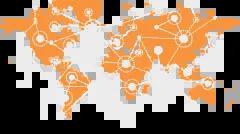 Welcome to the Customs Support Newsletter
Staying informed about the latest trends and changes in the world of global trade and customs clearance can be challenging, but with our newsletter, you'll have all the information you need in one place. Our team of experts is dedicated to delivering the most up-to-date information about the complex and ever-evolving landscape of customs clearance and global trade.
Whether you're a goods owner, freight forwarder, or simply invested in the world of trade, this newsletter is the perfect resource for you. We cover a wide range of topics, including:
Updates on the latest customs regulations and trade deals around the world.

Insights and advice on how to navigate the customs clearance process smoothly and efficiently.

Information on new technologies and innovations that are transforming the global trade industry.
Join the Global Community today
By subscribing to our newsletter, you'll have access to valuable insights and expert analysis, so you can stay ahead of the curve and make informed decisions. You'll also receive exclusive updates about upcoming events and webinars, where you can connect with other professionals and learn about the latest developments in the industry. Sign up below!