World Trade News: July 2023 Edition
Trade deals around the world
Image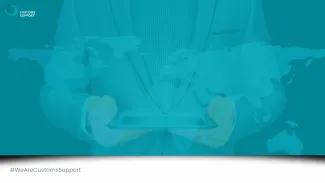 ​​​​​​​Trade Deals Around the World is our periodic update, giving you a quick and easy overview of what has happened in the many trade deal negotiations worldwide. We focus on the European Union and the United Kingdom and watch China and the United States. In this update, we look back on June's events.
The European Union
EU and New Zealand come to an agreement after five years of negotiations
Trade between the two regions has been rising steadily over the last decade, and was worth over €7.8 billion in 2021. In 2018, negotiations began for a trade agreement. Since then, there have been 12 rounds of discussions, which concluded at the end of June.
Once the agreement texts are finalised, translated, and signed, the deal will be put into effect by both regions.
It is expected that bilateral trade will grow by up to 30%, and approximately €140 million a year can be saved in duty for EU companies once this deal is in place.
Furthermore, the agreement will open up key service sectors such as finance, telecommunications, investment, logistics, compliance, and intellectual property. Transparent data regulations, honouring the Paris Agreement, and labour wellbeing standards are also written into the deal.
Commenting on the agreement, European Commission President Ursula von der Leyen said:
"New Zealand is a key partner for us in the Indo-Pacific region. This trade agreement brings major opportunities for our companies, our farmers and our consumers, on both sides. It can help increase trade between us by 30%. It includes unprecedented social and climate commitments. This new agreement between the European Union and New Zealand comes at an important geopolitical moment. Democracies – like ours – work together and deliver for people."
Mercosur regions to counter the EU's environmental expectations for trade deal
The EU reached an agreement in principle with the Mercosur states (Argentina, Brazil, Paraguay and Uruguay) in 2019. However, the EU has since added a "side letter" addressing environmental practices, which halted the agreement coming into effect.
Meeting to discuss the agreement at a summit earlier this week, the Mercosur bloc has argued against the "unacceptable" terms, and will be offering a counter-proposal in the near future.
EU-AU deal could be struck in the next month
The deal between the European Union and Australia was halted early-June, with Australia arguing for better access for Australian beef, sugar and sheep meat before it signs a deal. The European Union has stood by domestic farmers, seeking to protect them from the international competition.
However, officials have publicly commented that negotiations will continue, and that there is optimism that a fair and bilaterally-beneficial deal can be reached.
The United Kingdom
UK and USA agree on Atlantic Declaration
The USA is the UK's largest trading partner, accounting for approximately 16.3% of trade in 2022. The UK is the USA's seventh largest trading partner.
Since Brexit, many have anticipated that a free trade deal will be arranged between the UK and USA, but this hasn't come to fruition. Although it isn't the free trade agreement that was expected, the Atlantic Declaration has been supported by both British Prime Minister Rishi Sunak and US President Joe Biden.
The declaration includes an action plan that seeks to strengthen both supply chains and economies, which focuses on the development of digital technology and the sharing of data across the border via a "digital bridge".
Another key area is the bilateral investment and support in emerging and pressing areas such as critical mineral trading, clean energy development, and artificial intelligence.
UK calls for input for UK-Maldives deal negotiation
The Maldives is one of the only countries in the Commonwealth which the UK does not already hold a preferential trade deal with, or that isn't already in talks with regarding one.
The UK Government launched an eight-week call for input on the 8th June, inviting businesses, organisations, and individuals to have their say on what barriers they face to trading with the Maldives and what would benefit the UK during negotiations.
Other trade deals around the world
Russia could be allowed subsidiary access to global markets to expand Black Sea Grain deal
Expiring in mid-July, the Black Sea grain deal is an important agreement that allows the export of grains across the Black Sea. It is crucial to exporters of cereals in Ukraine and their customers in Africa, who rely on imports for food stability.
Currently, Russia is blocked from some international banking systems as part of its sanctions. However, there could be an adjustment coming as part of the deal to extend the Black Sea grain initiative from the Russian side.
The deal would allow Russian companies to create subsidiaries who are allowed to use the international banking systems, for the purpose of exporting grains.
Pakistan authorises barter trade with Iran, Afghanistan, and Russia
In an effort to address a balance of payments crisis and curb inflation, Pakistan has passed a special order which allows for barter trade on goods such as oil and natural gas.
Inflation peaked at 38% in May, and the special order could help to reduce this by allowing goods to be bartered without the use of money.
Iran and Venezuela to increase bilateral trade from $3 billion to $20 billion
The two countries, both under sanctions from the USA, signed a memorandum to increase cooperation in the petrochemical industry. However, neither country has published further details.
Need help navigating the ever-changing landscape of customs?
Customs Support provides import declarations, export clearances, and customs consultancy to businesses across the EU and UK. Contact us for more information on how we can help you today.