What is a certificate of origin and when do I need one?
What Determines the Country of Origin?
Image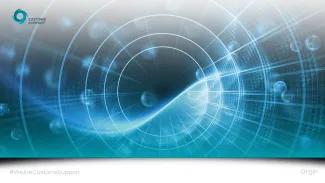 A Certificate of Origin is a certified document that states what the country of origin is of a specific product. As the International Chamber of Commerce (ICC) states, 'it declares the 'nationality' of your product. Certificates of Origin are one-time documents that accompany your shipments.
When you send a second shipment of the same product, you need to add a new certificate of origin. This can be the country it was shipped from, but that definitely isn't always the case. Your local Chamber of Commerce can issue or certify a Certificate of Origin.
Preferential or Non-Preferential?
A Certificate of Origin can be preferential or non-preferential. Preferential certificates are needed in case of preferential duties, reduced duties or even no duties at all. Most certificates of origin are non-preferential. They are used to determine the country of origin for purposes of calculating the duties that will be charged. They can also be used in case of policy measures, like trade embargoes, anti-dumping measures, or safety measures.
What Determines the Country of Origin?
The country of origin is determined by what parts or ingredients are in your product and where they came from, but also by the production process and where that takes place. In their Guidance on non-preferential rules of origin the ICC describes it as follows:
Non-preferential origin is obtained where goods are "wholly obtained" in one country or,
when two or more countries are involved in the manufacture of a product, origin is obtained
where goods underwent their last, substantial, economically-justified processing or working,
in an undertaking equipped for that purpose, resulting in the manufacture of a new product or
representing an important stage of manufacture.
Your local Chamber of Commerce will determine it based on the required information you provide.
What Do I Need to Request a Certificate of Origin?
The requirements for requesting a certificate of origin depend on whether you are the producer of the goods, a trader re-selling the goods, or a logistics service provider acting on behalf of either.
If you are the producer you need to submit a description of the production process.
If you are a trader or a logistics service provider, you need to submit a declaration from your supplier, stating the origin of the goods. If the goods come from outside the EU a certificate of origin from that country can be submitted as proof.
When do I Need a Certificate of Origin?
There are several countries outside of the EU that require a certificate of origin for goods entering that country. They may want to limit imports from certain countries for political or commercial reasons.
To find out if you need to add a certificate of origin to your export, check the Market Access Database (MADB). The MADB gives information to companies exporting from the EU about import conditions in third country markets.
And What If There is a Brexit?
If and when the UK leaves the EU, the way how they do that will determine whether you need a Certificate of Origin to export from EU countries to the UK. The MADB site says the following about this: The European Commission has included in its Market Access Database detailed information on rules adopted by UK authorities that would apply on UK imports from the EU in the event of a no-deal Brexit.
When in Doubt, Ask an Expert!
Exporting products can be a complex and confusing process. You need to make sure all export documentation is in order, and that you have the correct HS-codes, to name a few important items.
When you have any questions, or if you want assistance with exporting and customs formalities, please contact one of our experts.