UK Logistics Firms to Change Post-Brexit Customs Procedures [Updated]
Image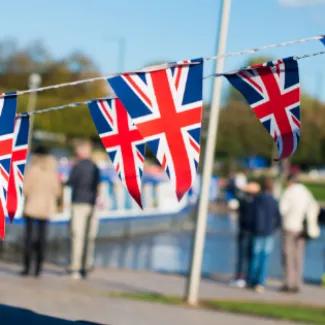 This article has been updated with the announcement by Michael Gove on the transition period and the three-phased implementation on border checks.
Brexit will make trading more complex. There will be a border with checks and procedures that have not been there before. These additional procedures put more pressure on companies, as they have to comply with new rules and regulations. Between mainland Europe and the United Kingdom, things are relatively straightforward. If you look at the situations between the United Kingdom and Ireland, things get more complicated. A land border is more difficult to enforce, than a sea border.
UK Hauliers and logistics companies, represented by the UK Freight Transportation Association (FTA), want the customs procedures that are in place for the flow of goods between the United Kingdom and Ireland to be changed post-Brexit. Another point the FTA is worried about is the shortage of customs personnel. They are worried about delays at the border.
Added Pressure for Northern Ireland
Afloat is writing about the added problems that Northern Irish companies will face:
Northern Ireland businesses are facing added pressure due to the potential formalities associated with the Irish border protocol that will not be faced by other UK businesses in Britain…
Advance Notice Needed
The problem for companies on both sides of the border is the lack of information that is available. So much is still unknown about the procedures that will be in place, that it is impossible to prepare for the post-Brexit period.
As the FTA tells Afloat:
"Logistics is an adaptable industry that can quickly react to changing circumstances, new risks and opportunities, but to do so it needs advanced notice of the changes that are to come.

On both sides of the Irish Sea, businesses and logistics providers need to have timely clarity on operational requirements and new processes so they have enough time to implement them."
According to the FTA, there needs to be a safety and security agreement, which will enable companies to keep moving goods between the countries without delays. Such an agreement would remove the need for entry and exit summary declarations.
The FTA has further said that consideration should be given to the unique geographical situation regarding trade entering the island of Ireland and where goods entering from Great Britain can be identified as not being at risk to the single market, derogations should be applied to such trade to ensure continued frictionless transit and minimal formalities.
Border Check Implementation in Three Stages
Politico reports on the implementation of border checks for goods entering the United Kingdom after Brexit:
Boris Johnson's government said it will have to introduce its new customs regime in three stages, starting January 1, after acknowledging businesses concerns that the pandemic has hampered companies' preparations.

"At the end of this year we will control our own laws and borders which is why we are able to take the sovereign decision to introduce arrangements in a way that gives businesses impacted by coronavirus time to adjust," said U.K Cabinet Office Minister Michael Gove.

This means that for the first six months of the year, businesses will have extra time to complete customs declarations, can defer tariff payments, and physical border checks will only be carried out certain goods, the Cabinet Office said.

From July, traders will have to make full customs declaration on entering the U.K. and pay relevant tariffs. There will also be an increase in physical checks on food safety standards.
It is Official: No Extension of the Transition Period
Michael Gove, Brexit negotiator for the United Kingdom, has officially announced that the United Kingdom will not request an extension to the transition period. He broke the news via Twitter.
This means negotiations have to be intensified, as time is limited. Until now the negotiations weren't going very well, and seemed to have stalled. There is a lot of work to be done, to have an agreement in place before the end of the year.
Be in the Know
Follow relevant news on Brexit via our Brexit Support page. For Brexit and other important updates, follow our Company Page on LinkedIn.