Trade Deals Around the World: May 2023 Edition
Image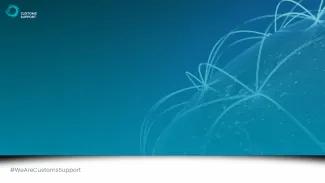 Trade Deals Around the World is our periodic update, giving you a quick and easy overview of what has happened in the many trade deal negotiations worldwide.
We focus on the European Union and the United Kingdom and watch China and the United States. We look back at April and focus on trade deals only in this update.
The European Union
The EU and Australia aim to conclude FTA by Summer
The European Union and Australia continued talks in April surrounding a potential free trade agreement, with aims to conclude on the deal by summer.
If agreed, the deal will allow the EU to diversify the sourcing of raw materials and open up markets in the Anglo-Pacific region.
Current sticking points in the negotiations are the labelling of food products by Australian sellers, such as the cheese name "feta", and other concerns surrounding data and privacy.
Digital trade agreement signed with Singapore
The European Union and Singapore agreed the EU-Singapore Digital Partnership (EUSDP) in February, making this the fifth digital-only trade agreement for Singapore. The first was agreed with the UK in June last year.
The EUSDP allows both parties to trade services (worth over $50 billion in 2021) more easily, facilitating security, 5G and 6G communication, payments, and digital identities.
EU protects Ukrainian grains and domestic farmers
Some countries in Eastern Europe banned the import of Ukrainian wheat, corn, rapeseed, and sunflower seed in early-April, citing the need to protect domestic farmers from the competition.
The European Union has intervened and brokered an agreement that allows for transit with other "exceptional safeguarding measures" in place.
European Commission President Ursula von der Leyen tweeted:
"This agreement preserves both Ukraine's export capacity so that it continues to feed the world, and the livelihoods of our farmers."
The United Kingdom
Carbon tax stalls FTA agreement between UK and India
The free trade agreement between India and the United Kingdom has hit a roadblock after the UK suggested a form of carbon tax, similar to the Carbon Border Adjustment Model that is due to be phased in by the EU from October 2023.
Under the carbon tax, products that require a large amount of energy to manufacture will incur additional duty that is used to fund sustainable initiatives. If this goes ahead, India expects that its metal exports to the UK will be affected.
Both countries are expected to sign the agreement after multiple rounds of negotiations. However, no deadline has been set for completion.
The UK becomes the first European country to join the Comprehensive and Progressive Agreement for Trans-Pacific Partnership (CPTPP)
Two years after applying, the UK became the first country in Europe to join the CPTPP. The United Kingdom already has trade agreements in place with nine of the eleven other members, but this membership has the potential to open up more markets as the CPTPP grows.
Read all about this trade agreement on our LinkedIn.
Other trade news: