Trade Deals Around the World: June Edition
Image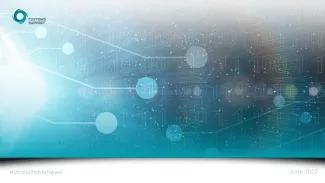 Trade Deals Around the World is our periodic update, which gives you a quick and easy overview of what has been happening in the many trade deal negotiations worldwide.
We focus on the European Union and the United Kingdom and watch China and the United States. We look back at April and focus on trade deals only in this update. Happy reading!
The European Union
An article by Politico summing up eight free trade deals the European Union is currently negotiating: It's time to trade: 8 free-trade deals Brussels wants to seal.
The European Union and the United Kingdom
Britain on Wednesday rejected European Union proposals to resolve a standoff over post-Brexit trade rules for Northern Ireland, saying it would not shy away from taking direct action in a move Ireland said would trigger legal action by Brussels.

Striking a deal that preserved peace in Northern Ireland and protected the EU's single market without imposing a hard land border between the British province and EU member state Ireland, or a border within the United Kingdom, was always the biggest challenge for London as it embarked on its exit from the bloc.
The European Union would likely move quickly to launch infringement procedures against the UK and suspend their trade agreement if Boris Johnson's government puts forward legislation to revoke its commitments over trade with Northern Ireland, a person familiar with the matter said.

…

Any EU decision to retaliate would require the backing of the bloc's 27 EU governments and would lead to a cooling off period before tariffs, quotas and other barriers to trade between Britain and the EU kicked in. The EU could terminate the whole deal or target specific industries.
Read more: Bloomberg
Interesting background article on the Northern Ireland Protocol situation by Reuters: Explainer: How the Northern Ireland protocol divides Britain and the EU
The United Kingdom and The United States
The United States has decided to postpone negotiations on a free trade deal with the United Kingdom. The United Kingdom doesn't want to wait and has started negotiating Free Trade Agreements with separate States.
The UK has focused its attention on liberalising trade with the US on a state-by-state-level since federal-level trade negotiations were frozen when Biden became president.

The UK expects to secure about six trade deals with US states by the end of the year, as discussions with President Joe Biden's administration over a wider free trade agreement remain frozen.

…

While Trevelyan declined to specify which states deals may be struck with, her ministerial team has been in talks with states including California, Georgia, Tennessee, Oklahoma, Indiana and South Carolina. Last month, trade minister Penny Mordaunt said she hopes to do a state-level agreement with Texas by October.
Read more: Moneyweb
According to Bloomberg, the United Kingdom has since signed a trade agreement with the state of Indiana.
The United Kingdom and Mexico
The International Trade Secretary today (Friday 20 May), the International Trade Secretary launches negotiations on a new UK-Mexico Free Trade Agreement (FTA) alongside her Mexican counterpart, Tatiana Clouthier, in London.

…

It is the third major FTA negotiation launched by Trade Secretary Anne-Marie Trevelyan this year - following visits to kick off talks in India in January and Canada in March.
Read more: Gov.uk
The European Union and India
The European Union (EU) is unlikely to settle for a 'tariff-only' trade agreement with India without agreeing on other key elements such as investment, environment and social issues including labour laws, the Netherlands Ambassador to India, Marten van den Berg, said.

…

India initiated negotiations for a free trade agreement (FTA) with the 27-bloc European Union in 2007. But the talks stalled in 2013 as both sides failed to reach an agreement on key issues including duties on automobiles and spirits, intellectual property rights, and the movement of professionals. In May last year, the two sides agreed to resume negotiations for balanced and comprehensive free trade and investment agreements. 

India and the European Union are set to hold an initial round of negotiations on FTA in June with the aim of concluding it by late 2023 or early 2024.
Read more: The Hindu Business Line
The European Union and Mercosur
Spanish foreign minister Jose Manuel Albares called on his EU peers on Monday to definitively advance in the ratification of the trade accords of the European Union with Chile, Mexico and Mercosur.

Albares emphasized before the foreign ministers meeting in Brussels, "there is no region in the world so Euro-compatible than Latin America, but Europe consistently turns its back on her... I am going to insist that we need to conclude, ratify, and definitively advance in the trade agreements with Chile, Mexico and of course Mercosur".

…

With Mercosur the trade agreement was reached after twenty years of negotiations in 2019, but remains to be ratified since countries such as France, Austria, Poland, Ireland object, blaming Brazilian president Jair Bolsonaro for not respecting the Paris Accord on climate change, and who is accused of acting passively concerning deforestation in the Amazon.
Read more: Mercopress
The European Union and the South American trade bloc Mercosur could by year's end resolve environmental concerns that are holding up a free trade agreement, EU Commissioner Virginijus Sinkevicius told Reuters.
Read more: Reuters
The European Union and Kenya
Kenya has put in place temporary measures for its exports to the European Union after the implementation of a duty free-quota free trade agreement with other EAC member states stalled.

Classified as a lower middle income economy by the World Bank, Kenya aims to protect its trade interests with the EU after Tanzania, Uganda and Burundi declined to sign the Economic Partnership Agreement (EPA) citing various economic and political interests.
Read more: The EastAfrican
Other News on Trade Deals
The United States
China
Other Countries