Trade Deals Around the World: August Edition
Image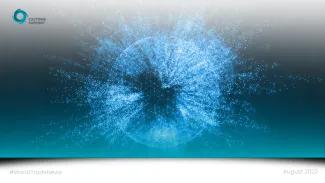 Trade Deals Around the World is our periodic update, which gives you a quick and easy overview of what has been happening in the many trade deal negotiations worldwide.
We focus on the European Union and the United Kingdom and watch China and the United States. We look back at July and focus on trade deals only in this update.
We hope you just had, are having, or are about to have a well-deserved summer break. Here is some interesting reading material about the latest trade deals, whether at the office or the beach.
Happy reading!
The European Union
As we wrote in our July overview: The European Union is negotiating several trade agreements, but many of these negotiations are going very slow or have come to a complete stop. This has to change, according to European Commission Executive Vice President Valdis Dombrovskis.
"We can use our network of free trade agreements (FTAs) to face the current geopolitical challenges, to diversify away from Russia's supplies, to strengthen the resilience of supply chains," Dombrovskis told the FT.
"If we want to reduce our dependence on raw materials from some providers, we need to broaden our base," he said.
The European Union and India
India and the European Union have finally concluded the first round of talks. The negotiations between India and the EU had been dormant for nine years.
India's bilateral trade with the EU amounted to $116.36 billion in 2021-22. Despite the global disruptions, bilateral trade achieved impressive annual growth of 43.5% in 2021-22. EU is India's second-largest trading partner after US and the second-largest destination for Indian exports.
…
Both sides are aiming for the trade negotiations to be broad-based, balanced, and comprehensive, based on the principles of fairness and reciprocity.
The European Union and New Zealand
Negotiations for the trade deal between the European Union and New Zealand have finally concluded.
The agreement will remove tariffs on a wide range of products and be the first struck by the EU to include potential sanctions for violations of environmental or labour standards, a concept it only proposed last week. read more
Tariffs will fall for EU exports such as clothing, chemicals, pharmaceuticals and cars, as well as wine and confectionary. The EU will increase by 10,000 tonnes its quota of New Zealand beef, a sensitive area for France in particular, as well as raising volumes for lamb, butter and cheese.
The United Kingdom and the United States
The United Kingdom has decided to start negotiating trade deals with individual states, as the negotiations with the United States were not moving fast enough. It signed a Trade Agreement (trade and economic Memorandum of Understanding) with North Carolina in July.
Like the MoU signed with Indiana in May, the agreement with North Carolina will look to tackle unnecessary barriers to trade, cut costs and slash paperwork so British and North Carolinian businesses can work together more efficiently.
The MoU will boost collaboration in areas such as clean tech and energy infrastructure by enabling both sides to share ideas, skills and knowledge, supporting public and private partnerships and driving capital investment. It will also target trade barriers, increase investment, and enhance business networks in previously underinvested regions to support the UK's levelling up agenda.
The United States, Canada, and Mexico
The United States, Canada, and Mexico are negotiating a trade deal called the USMCA Agreement. While negotiations are still moving forward, there are also some hick-ups.
U.S. President Joe Biden and Canadian Prime Minister Justin Trudeau will discuss terms of the U.S.-Mexico-Canada (USMCA) agreement, which was ratified in 2018, during a visit to Mexico, Mexican President Andres Manuel Lopez Obrador said Monday.
"We'll have a summit to discuss terms of the trade agreement treaty... in Mexico," Lopez Obrador said in a regular news conference.
Mexican Economy Minister Tatiana Clouthier said in an interview published Monday in national newspaper El Universal that the United States is "distorting" the USMCA by filing labor complaints against Mexico, which is in the process of updating its labor laws.
Other News on Trade Deals