Key British Customs System Maxed Out. French System Straining
Image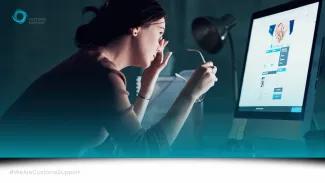 Her Majesty's Revenue and Customs (HMRC) has sent out a message that its systems processing transit shipments have maxed out.
According to Bloomberg, HMRC is also blaming it on a recent software upgrade of its New Computerised Transit System (NCTS), which processes all transit applications. HMRC are advising companies to hold their goods for a week and ship them next week when the systems are expected to be working again. For many companies, this is not an option.
The fastest way to deliver goods to the European Union is to create a transit document in the United Kingdom, which will then allow you to drive to the final destination in the European Union without stoppage at the terminal of arrival. Upon arrival at the final destination, the goods can then be customs cleared.
We advise our customers to not try and open transit documents in the United Kingdom but to open them on arrival in the European Union until the issues with NCTS are solved. Opening transit documents in the European Union minimises delays in your shipping process.   
Goods moved from the United Kingdom to the European Union can be cleared at terminals or alternatively need transit documents.
With NCTS constantly failing waiting lines and traffic jams are causing big problems. Because of these issues, several companies have stopped shipping to or from the United Kingdom.   
The BBC reports:
DB Schenker, owned by national rail firm Deutsche Bahn, said that for the time being, it was not accepting new UK-bound consignments.

"Enormous bureaucratic regulations" linked to post-Brexit trading arrangements were to blame, it said. Only about 10% of goods came with accurate customs forms, it added.

Last week, parcel delivery company DPD temporarily suspended shipments from the UK to the EU for similar reasons.  

DPD said it had been "working non-stop" since then to reduce delays.
Read the full story here. 
Systems in France Straining 
Customs systems in France are straining under the additional load it needs to bare. The first two weeks of the year were relatively easy, as most companies stockpiled and buffered to get through the first two weeks of hurdles of Brexit without the need for new imports. These buffers are now running low or are empty and the flow of goods is back at pre-Brexit levels. The first two weeks, the port of Calais processed only 1.000 shipments a day. That number is now back at 8.000 a day. 
Alternative Routes for Your Shipments 
Shippers trying to export goods from the United Kingdom to the European Union are advised to use alternative routes through Belgian and Dutch ports. In both countries, there are no big issues with Customs systems and there is enough spare capacity for the added volume. 
Shippers that change their routes are advised to think before they act. You need to pre-notify the port of exit of your shipment. If you send a pre-notification to Felixstowe and then suddenly decide to use a different port you are creating issues for yourself and others. There will be additional delays in Felixstowe, where they will be looking for a missing truck, and you yourself will be delayed when the port you decide to divert to has not received any pre-notification. 
At Your Service 
If you have any questions about exporting to the European Union from the United Kingdom or any other Brexit related questions, please make sure you follow the current rules and condition in the UK or contact one of our specialists. They are happy to help!