Incoterms: New Version Released - Incoterms 2020
Image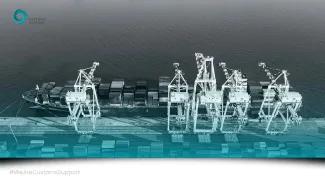 The International Chamber of Commerce has launched the latest version of the International Commercial Terms (Incoterms): Incoterms 2020.
The new terms, which will enter into effect on January 1st 2020, can be downloaded or bought from the ICC website.
What has changed
The update on the incoterms includes more detailed explanatory notes, so it is even clearer what the responsibilities for the buyer are and what the responsibilities for the seller are for each Incoterm rule, whether you are importing or exporting.
According to the ICC:
Incoterms® 2020 provides for demonstrated market need in relation to bills of lading (BL) with an on-board notation and the Free Carrier (FCA) Incoterms® rule.

Incoterms® 2020 aligns different levels of insurance coverage in Cost Insurance and Freight (CIF) and Carriage and Insurance Paid To (CIP).

Incoterms® 2020 includes arrangements for carriage with own means of transport in FCA, Delivery at Place (DAP), Delivery at Place Unloaded (DPU), and Delivered Duty Paid (DDP).

There is a change in the three-letter name for Delivered at Terminal (DAT) to DPU.

Incoterms® 2020 includes security-related requirements within carriage obligations and costs.
Another thing that is new is the launch of an Incoterms 2020 app, which in addition to an explanation of the terms will have the latest news as well.
What will happen to Incoterms 2010?
Nothing will happen to Incoterms 2010. You can still use them and trade under those terms. As per January first, you can also trade under the new terms.
And don't worry about missing out on Incoterms 2011 through 2019. They were never launched. :-). Updating the Incoterms is a complex process that takes a lot of time and effort.
Read more about the history of the Incoterms on this ICC web page.
We will keep you posted
Keep an eye on our blog, as we will keep you posted in more detail on the changes and get you ready for the switch to Incoterms 2020 on January 1st.
If you have any questions, contact one of our specialists.