Incoterms Explained: Delivery at Terminal (DAT)
Image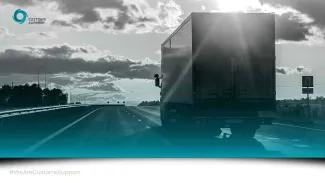 When goods are bought or sold "Delivery at Terminal" (DAT) it means that the Seller delivers the goods to a terminal at destination previously agreed to by the seller and the buyer. This can also be a road transportation hub or a quay.
The agreed place of delivery (e.g. the terminal) needs to be specifically named. The buyer then takes care of the import formalities and transportation to the final destination. DAT is mainly used for air freight and ocean freight deliveries.
Risks and Costs for the Seller
The seller is responsible for arranging and paying for transportation to a terminal agreed to by both the buyer and the seller. The risk transfers to the buyer when the goods have been unloaded at the terminal. This can be a terminal at a port, but also a railway station or a roadside terminal.
Risks and Costs for the Buyer
The buyer is only responsible for the final leg of transportation. The buyer is also responsible for arranging and paying for any import documents and taxes. The seller is obligated to hand over any documents or information needed to enable the successful import, at the cost of the buyer. Import duties and taxes also need to be paid by the buyer.
Potential Issues for the Seller
Because risk is transferred to the buyer once the shipment is handed over at the destination terminal, the seller is responsible for the loss of or damage to the shipment. This means the seller is responsible for insuring the shipment, or paying for the loss if anything goes wrong.
Potential Issues for the Buyer
As the seller is arranging transportation, he will charge these costs to the buyer. If he can charge all costs to the buyer, he may have little incentive to keep transportation costs low. This means a relatively higher end-cost for the buyer, compared to when the buyer arranges transportation of the shipment.
Use of Delivery at Terminal
DAT can be used for any mode of transport but is specifically useful for air- and ocean freight.
DAT Under Incoterms 2020
The new Incoterms 2020, which were just launched by the ICC go into effect on January first. The Incoterms 2010, which you can find in our earlier post here, will still be valid. As long as both parties agree to the terms, they are. Under the Incoterms 2020, DAT is renamed to Delivery at Place Unloaded (DPU). There are no significant changes to the term, and users of DAT can use the DPU term from January 2020 onward.