Import Documents you (may) need for Export
Image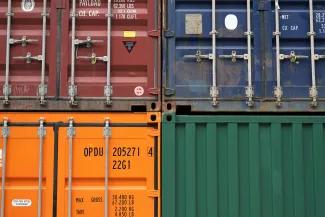 In our last article on export documents, we described the different types of export documents, such as the EX-A, the EU-A, the T2L, the COM-A and T2LF documents. 
In this article, we will guide you through some important import-related documents you might need when you want to export your products. Why? Because when you export, somebody on the other side needs to import!
Import documents are required for international trade to ensure that goods can enter a country, just as export documents are necessary to ensure that goods can leave a country. 
To guarantee a good customs clearance process, please find an explanation of various important documents that may be required to ensure your goods reach their final destination smoothly.
Certificate of Origin
A Certificate of Origin, while not a customs document, holds importance for goods imports. It can be created by the producer or exporter and is usually authorised by the Chamber of Commerce in the country where the goods were produced or obtained.
This document serves as proof that the goods meet the criteria for being considered as originating from a specific country. Beware that this is not necessarily the country of export. Customs and tax authorities in the destination country often rely on the certificate of origin to calculate applicable tariffs.
EUR1 Certificate
The EUR1 Certificate, akin to a Certificate of Origin, is used in the export of goods from the European Union (EU) to countries that have Free Trade Agreements with the EU. These agreements can lead to reduced or even zero import duties for specific goods; thus preferential rates apply.
While the use of a EUR1 certificate is optional, not having one results in the obligation to pay full import duties. Thus, you miss the opportunity of applying preferential rates.
A EUR1 Certificate can be requested at the Chamber of Commerce.
A full list of the EU Trade Agreements that are in place and under negotiation can be found here.
Import Requirements at Destination
Additional customs documentation may be necessary to facilitate the entry of your goods into the destination country. Requirements vary from one country to another. Reach out to the buyer or the respective customs authority to gather more information.
One example of such documentation is the ATR.1 Certificate, used for exporting goods from the EU to Turkey. The ATR.1 Certificate helps in securing reduced import duties.
Ask an Expert
If you have any questions or require assistance with filling in or obtaining certificates or other import documents, contact one of our customs import brokers. They provide guidance and complete or request the certificates for you.

Or learn more about the importance of origin from a customs perspective
Photo by Tom Fisk from Pexels