How will strikes on the 1st February affect customs?
​​​​​​​Find out the impact of over 100,000 personnel striking here
Image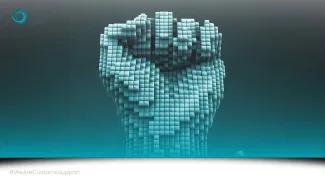 ​​​​​​​Railway, university, teaching, and government staff are due to strike in cooperation on Wednesday 1st February. HMRC will not be striking, but your trade may be affected. Find out how in this article.
Who will be striking?
The strike has been arranged by the Public and Commercial Services (PCS) Union over pay increases due to the cost-of-living crisis. Following months of smaller strikes for different sectors, their members will now strike together in one of the largest civil strike in recent years.
Some of the government departments involved in the strike are:
Border Force.

Regional Planning Association.

Driver and Vehicle Standards Agency.

Driver and Vehicle Licensing Agency.

National Highways.

Department for Work and Pensions.
Joining the PCS are other public service unions:
The University and College Union (UCU) begins a discontinuous strike on Wednesday 1st February, ending Wednesday 22nd March.
More disruptions are expected to be added to the public and logistics sectors due to firefighter and control room strikes, with the Fire Brigades Union (FBU) giving 10 days to improve pay from 30th January.
How will your trade be affected?
HMRC are not part of the strike action, so declarations will not be affected by the strikes.
However, other customs functions will be affected, such as inspections, audits, and immigration checks on ships crews that are carried out by Border Force.
Ro/Ro freight through Dover will be hindered by processing on both sides of the border as staff are positioned in Calais, Dunkirk and Coquelles in Northern France, in addition to in the UK.
Rail freight will be affected at all seaports, and air freight processing times will be lengthened due to the shortage of personnel.
What can you do?
BIFA has issued advice to its members to reschedule border movements that could be affected in order to minimise both the disruption to the industry and the disappointment to end users.
From a customs perspective, be prepared for disruptions and delays at Inland Border Facilities (IBFs), and do not rely on timely inspections for scheduled deliveries where possible.
Allow time in your planning for ongoing disruptions and delays in the following week as business returns to normal and the backlog of deliveries and inspections are processed.
Customs Support are here to support you
If you need to change your port of arrival/dispatch, or need advice on how to circumnavigate potential supply chain issues arriving from strikes, contact us for assistance today.