EU threatens with tariffs on countries that don't tax carbon, China
Image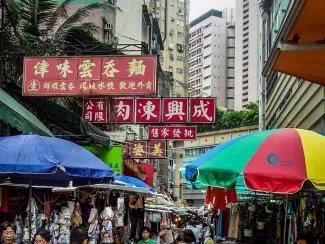 Sustainability is one of our core values at Customs Support. We only have one planet, so we need to take care of it for the many generations still to come.
A Carbon-Neutral Europe in 2050
Europe has the ambition to become the first carbon-neutral continent by 2050. Businesses across Europe are feeling the pressure this ambition puts on them to lower their carbon footprint. At the World Economic Forum in Davos the president of the European Commission has announced plans they have to set up a system that manages the amount of carbon that is imported in Europe from countries that are not joining in the efforts to reach the international climate goals.
"There is no point in only reducing greenhouse gas emissions at home, if we increase the import of CO2 from abroad. It is not only a climate issue; it is also an issue of fairness towards our businesses and our workers. We will protect them from unfair competition."
Everybody Needs to Pitch In
The initiative is a central part of the commission's European Green Deal and is designed to protect European businesses – which are being asked to reduce their CO2 footprint – from "carbon dumping" outside the continent.
…
The commission has begun work on how to devise a border mechanism in a way that does not fall foul of World Trade Organisation rules. The EU is also wary of escalating trading tensions with the US and China with protectionist measures. Brussels' final proposal – which would need the support of a majority of EU27 governments and MEPs – is not expected until late this year.

EU officials say the adjustment mechanism is likely to involve foreign businesses taking part in Europe's cap-and-trade emissions system that places a market devised price on carbon. China has said it will speed up work on a domestic trading system this year.
Read more on this here, in the article by the Australian Financial Review.