Customs Support France will open a Calais Office to prepare for Brexit
Image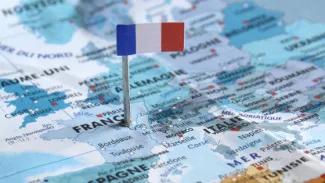 Since our start in the Netherlands in 1999, we have expanded to Germany, Belgium, the United Kingdom, Poland, and last month to France. 
While our brand new French office in Sierentz is recruiting new people, we are also opening a new office in Calais.
Gateway to Europe
Calais will be one of the main gateways between Europe and the United Kingdom. When the United Kingdom leaves the European Union at the end of the transition period on December 31st 2020, there will be a huge increase in customs documents that are needed. As Customs Support France's Managing Director Stéphanie Grütter told reporters recently:
"Brexit will increase the workload of customs agents by 80%. We are all waiting for the outcome of the negotiations for the free trade agreement between the United Kingdom and the European Union. Whatever the outcome, there will be new customs formalities. Companies need to prepare for that."
A Path Through the Jungle
Customs procedures can be complex. Regulations are constantly evolving and changing. Each change can have big implications for shippers. Customs Support's specialists follow these changes closely and are always operating based on the latest knowledge. For companies, these customs regulations can seem like an unfathomable jungle. Our specialists know how to find their way through this jungle.
Our Customs Support office in France supports companies with their import and export processes. They create, manage, and file customs documents and provide fiscal representation throughout France.
One of the things that make the world of customs regulations look like a jungle are the HS-Codes. There are over 100,000 different codes to choose from. Customs Specialists know how to determine the right HS-Code for each product. Different HS-Codes mean different tariffs.
Celeste Schmitt, responsible for the customs declarations office in France:
"We look at each case separately, and it's up to us to determine the right for the goods that are being shipped out. We use up-to-date customs encyclopedia that references all the additional tariffs and codes specific to each country. When creating customs declarations, we look for ways to minimize the cost for our customer, within the rules and regulations set out by the Customs Authority."
Get Ready for Brexit   
The new office in Calais is one of the ways in which Customs Support France is getting ready for Brexit. We will be ready to support customers in France with their shipments to and from the United Kingdom.
Take the Load Off Your Mind
Across Europe, all of our over 400 customs specialists are ready for Brexit. Whether you are in the Netherlands, Belgium, Germany, Poland, France, or the United Kingdom, our people are standing by to take the load off your mind!