Image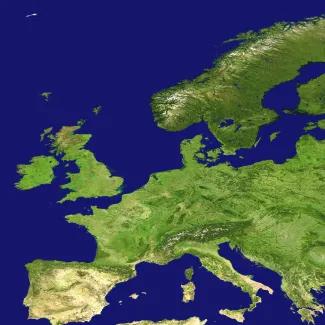 We have seen strong growth over the past years. Through takeovers, we have been able to add multiple great organizations to our growing Customs Support family. We have also grown through the expansion of our (digital) service portfolio. Today we have over 400 people working in 40 offices in 5 countries.
These 400 enthusiastic employees are working daily to make sure that goods move in and out of Europe without any issues. Our service portfolio is broad. We create customs documents for example, we take gas measurements of inbound containers, we facilitate digital processes to ensure optimal logistics processes and we train declarants. We operate digitally, accurately, and fast and we offer customs service that is up to all standards. Of course, we are also AEO certified.
Forward together as Customs Support
With the many takeovers, we made companies with other names part of the Customs Support Group. These companies and our colleagues that work there each play an important role in our digital offering and services. Until today, a number of the companies still operated under their original name. That has now changed. We will move forward as one company, with one name: Customs Support.
Agencja Celna Kunow
Antwerp Customs Services (ACS)
Arbo Grensservice
Comex - F.V. de Groof's in-en uitklaringsbedrijf
Customs Clearance Moerdijk
Debovat
DGA Deutsche Grenzspediteure, Autobahn - Elten
Duty Management Services
European Customs Agency (ECA)
European Customs Support (ECS)
FFR Speditionsgesellschaft
IZA West
IZA Zollservice
Kunow
Ost-West Transporte Jörg Kunow
Pompa
Phimex Douane Expediteurs
Speditions-Kontor Gotthold Kunow
Theo Machtelynck et Fils
Transitlog Speditionsgesellschaft
VandeVyver
Verhoex
 
are now working under the name: Customs Support
For some of our customers, the name of the entity they do business with will change, but that is all. All contact persons will be the same and they will still offer you the high-quality service you are used to. No new authorizations need to be signed. There will not be any changes to how you work other than the e-mail address for some of our colleagues.
Customs Support: Empowering Global Trade
Our specialists are at your service, and ready to answer your questions or assist you if needed.