Customs authorities work to aid foreign trade impacted by Covid-19
Image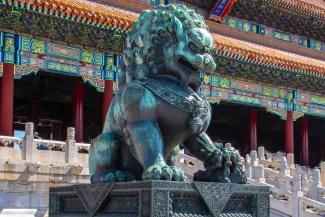 The Chinese Customs Authority has vowed to put additional measures in place to stop the spread of the Coronavirus and to make sure foreign trade goes smoothly.
Efforts will be made to further simplify customs clearance procedures, reduce inspection and quarantine fees and optimize the port business environment.

It will give more support to the expansion of imports, facilitate exports, and promote reciprocal market opening up, said the GAC.

Local customs authorities should solve difficulties facing enterprises and strive to minimize the impact of the epidemic on the foreign trade sector.

In addition, the GAC said it will continue to toughen the crackdown on wildlife trafficking.
Read the full article here.
The Indian Customs Authority is also working hard to minimize the impact the Coronavirus has on businesses.
To facilitate faster clearance of consignments to and from China, a 24x7 Customs clearance facility will be available at all sea ports and airports till May. The Central Board of Indirect Taxes and Customs (CBIC) has written to all Chief Commissioners (Customs and Central Tax) asking them to workout the arrangement and deploy sufficient number of officers on 24×7 basis at sea ports, air cargo stations, inland container depot, container freight station, etc, falling in their jurisdiction.
Read the full article here.