Beyond compliance: how Customs Support aligns with your business
​​​​​​​And what you can expect from us as your strategic partner
Image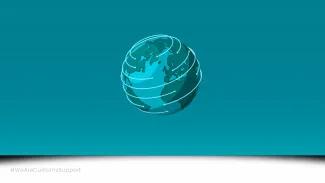 ​​​​​​​What does it mean for your business when you partner with Customs Support? Find out in this discussion on company values between CEO Frank Weermeijer and CCO Gerben Willemsen.




What do the company values mean for clients working with our Europe-wide teams?
Frank: "We take our work very seriously. Whether you are interacting with a declarant, a business developer, a consultant, or another operative within Customs Support, you can expect them to work well within their own team and with you as the client."
Gerben: "Exactly, the quality of our outcomes is because we have these values in the DNA of everything that we do. We work as one team in our organisation, across functions, across offices, and internationally. But this extends to our clients' organisations as well, getting to know them and understanding their operations so that we can work as an extension of their team. We need to be in that position to keep our quality-of-service levels up as legislation and regulations change constantly."
Frank: "Yes, that's how we put our clients at ease, and how they can be confident in our craftsmanship. We take charge of the quality of our work, keeping things compliant, accurate, and on time. You know, we want to make sure they are happy with our service and make it as easy as we can for them"
Gerben: "Of course, that means delivering what we promise when we promise it. But with that accountability, there has to be integrity to go with it. In any company, things go wrong, and ours is no different. Having accountability and integrity means that we do the right thing, make it right, and take ownership." 
What is the Custom Support's mission?
Frank: "We are here to empower global trade. Not just now, but going forward. Every country in Europe has their own interpretation of the customs code Brexit made things even more complicated, and companies are digitalising and automating more and more. We want to be ahead of these changes, always improving our service to our clients by upgrading our internal capabilities on a Europe-wide level."
Gerben: "For us, this goes far beyond digitalising the manual element of inputting customs declarations. We want to provide a full portfolio of customs services so that our clients have an full-service, end-to-end partner united by digital innovation. This means digitalised data flows, automated compliance checks, and reporting that makes sense of all of that on a local level, even within the same country. Customs in the Port of Genua can be different to customs in the Port of Venice, and customs in the Port of Marseille can be different to customs in the Port of Calais. You need to have those insights to deal with local authorities."
Image

Your tagline has had a refresh. Why "Empowering global trade"?
Frank: "Trade is global. Although we are a Europe-wide company, the imports and exports that we work with come from and go to China, the United States, and everywhere else. We make that trade easier for our clients.
Gerben: "When we look at what we do, we are a small gear in the machinery of global trade. But if we remove this gear or it stops working properly, then it affects the entire flow. Therefore, it is crucial that we perform flawlessly so our clients' trade runs smoothly and they don't worry about customs anymore.
More than that, though, is that we want to empower our clients with relevant advice on their cargo flows. We may see something in their supply chain they don't, and it's our mission to advise them when they can benefit from changes in the market or regulations."
How do your clients benefit from your values and mission?
Gerben: "We've been working in the same direction for the last couple of years, but we haven't been so expressive with what that direction is. You know, we have been driving our digitalisation. We have been expanding our services portfolio. We have grown our physical presence from five countries to thirteen in the last two years. And we will continue to evolve.
What we have done now, though, is given words to this journey that we are on. It helps our people and our clients understand who we are, allows them to hold us accountable to what they expect from us, and it also enhances that consistency and trust that we are always looking to improve."
What can we expect from Customs Support in 2023?
Frank: "What you will see is that we will expand our footprint in Europe, but also develop our automation and our craftsmanship internally. Our professionality, speed, accuracy, and overall quality remain a top priority."
Gerben: "We are a fast-growing company, investing in our people, our learning, our professionalism, and the further digitalisation of our services. But overall, it's the quality of our service that comes first, and we remember that with every step that we take." 
Could you use a partner like Customs Support in 2023?
Providing a full range of import clearance, export clearance, transit documents and consultancy services across the UK and EU, Custom Support are the partner you need for customs in Europe. Contact us for more information on what we can do for you today.