The Benefits of a Customs Project Manager
Image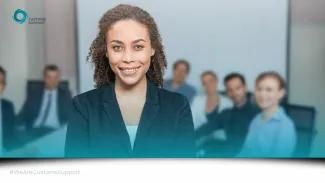 When you operate internationally and ship goods from or to the European Union, you face customs rules, regulations and procedures. Whether you are an importer or an exporter, you need to be compliant. But what happens when there is a change in procedures or regulations, and this change impacts your business?
When you decide to change suppliers, and your new supplier is a non-EU company, you will become an importer of goods. Do you have all the knowledge you need to implement the right processes? Will you be able to import all goods without delay and without paying unnecessary duties and taxes?
When your business grows, you may find that your processes don't grow accordingly. Can you effectively manage the impact of additional customs-related work? Are your current processes still suitable, or can they be optimised?
Customs and International Trade is Always Changing
Any change in the field of customs and international trade can impact your company. New processes may need to be set up, or old processes need to be revised. Stakeholders need to be informed, staff needs to be made aware, and your end customer may also be affected. Changes to customs rules and regulations could also lead to a need for additional customs licenses.
The first step is always an assessment of the new rules and regulations. What is the impact on your organisation and your processes? The data and information needed to determine this may need to come from different parts of your organisation. If the impact is significant, you form a project team that looks into the necessary changes and plans to implement them. Specialist knowledge may be required.
The second step is determining and designing the new trade procedures and processes. As different departments and many people may be involved, which can be time-consuming and complex. It can also impact your running operation when people need to take time out of their regular workday to add to the project.
Along the way, the right people need to be kept informed, and approvals need to be obtained if necessary.
In the final step, the new procedures and processes must be implemented, and people may need to be trained.
All these steps need to be delivered on time and within budget.
The Benefits of a Customs Project Manager
A Project Manager makes sure all deliverables are met and manages the planning, resources, and budget. A Customs Project Manager does all that but brings something extra to the table: knowledge and experience on customs and logistics matters. A Customs Project Manager can act as a customs consultant as well.
Together with you, the customs project manager will set the scope, define the stakeholders, create the planning and a budget. They look at customs and VAT legislation and investigate your current procedures to determine what is needed to implement the concept you have in mind. After implementation, the customs project manager will evaluate the new situation and procedures and provide training and after-care to your staff.
The Benefits?
Extensive knowledge of and experience with Customs and VAT matters

Knowledge of and experience with logistics operations

Your people can focus on your daily operations

Projects delivered according to plan and within budget

Well informed stakeholders

Procedures and processes that are fully compliant to company policy and legislations
Happy to Help
Contact one of our consultants if you have any questions about project management support for your customs related project.