Mergers and Acquisitions: Join the Customs Support Group
Custom Support has a broad customer base, which allows for cross-selling and upselling, facilitating the growth of your business. Leveraging the knowledge and experience across the organisation. Customs Support also has broad expertise in customs IT solutions. Leveraging existing technology present within Customs Support and benefiting from the constant development and improvement of our digital services.
We are always looking to expand the Customs Support family with businesses active in:
Customs Brokerage (Customs Agents)
Customs Consultancy
Gas Measurement
Image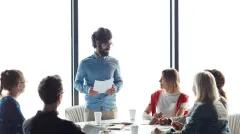 Pan-European Presence
Increase your ability to service large customers by leveraging our pan-European network of over 100 offices in 13 countries. Our head office has staff functions that are available as a service center to tackle the complexities of pan-European operations.
Business Continuity
More than 30 companies have already joined the Customs Support family since 2014 of which 12 joined in 2021. We have built a track record of retaining employees and growing the companies that join us. Your employees will benefit from new career and personal growth opportunities. Customs Support has a rock-solid operational and financial foundation. The continuation of service to your customers is safeguarded.
Access to Capital & M&A Expertise
We have funds readily available for growth opportunities and acquisitions. We also have a dedicated M&A team in place to support execution. We are regularly adding companies to the Customs Support family and intend to keep on doing so.
Image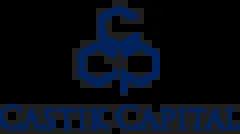 About Castik Capital
Founded in 2014, Castik Capital focuses on identifying and developing investment opportunities across Europe. The investments are made by the Luxembourg based EPIC funds. The first fund, EPIC I, has a volume of €1 billion and was raised in 2014/2015. The second fund, EPIC II, had its final close in October 2020 and a volume of €1.25 billion. The Castik employees have extensive knowledge and experience in the Private Equity markets, with a team that has been actively investing in transactions for over 25 years. The advisor to Castik Capital is Castik Capital Partners GmbH, based in Munich.
Our quality of work is related to our standards, doing things right even when no one is looking